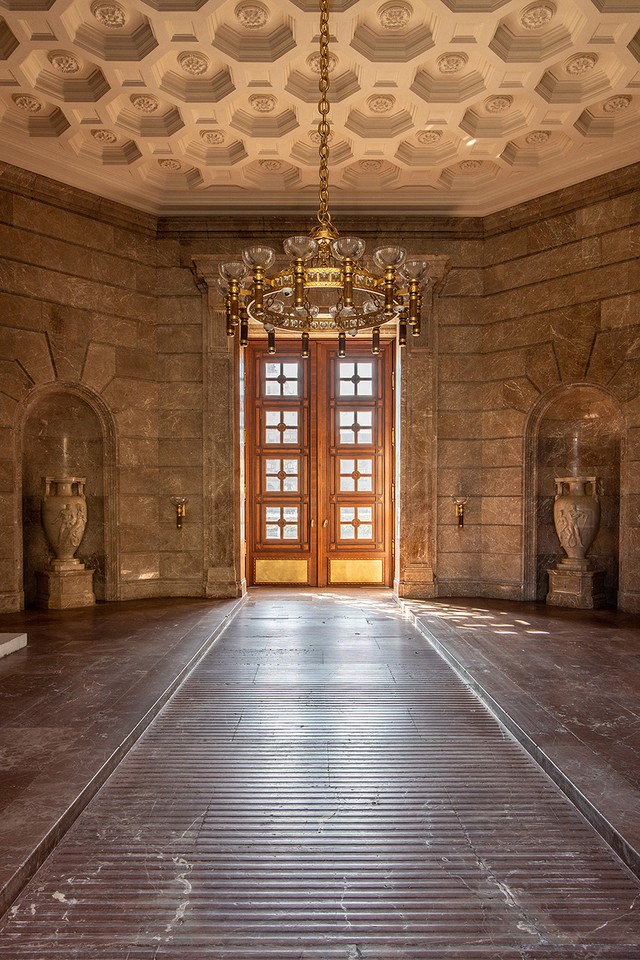 Zachodnie Skrzydło CK ZAMEK czynne do 17.30!
Type

History and tours of the castle

Place

przestrzenie CK ZAMEK

Hour

g. 17.30 - 23

Date

from 5.08.2020
to 21.08.2020

Informujemy, że dzisiaj Zachodnie Skrzydło CK ZAMEK (w tym Galeria Fotografii pf) jest otwarte krócej ze względu na przygotowania do spektaklu "Kamienne sny". Odnowione przestrzenie można zwiedzać do g. 17.30, natomiast audioprzewodniki będzie można wypożyczać do g. 16.30. Za utrudnienia przepraszamy.

Więcej informacji o spektaklu znajdziecie tutaj

--
Zdjęcie zostało wykonane w Sieni Przejazdowej w historycznej części Zamku. Widać na nim drzwi wejściowe z małymi okienkami oraz wjazd do Sieni. Po bokach umieszczone są zabytkowe kamienne wazy z postaciami, a pod sufitem zawieszony jest piękny żyrandol, ze złotymi okuciami i dużymi szklanymi kloszami.