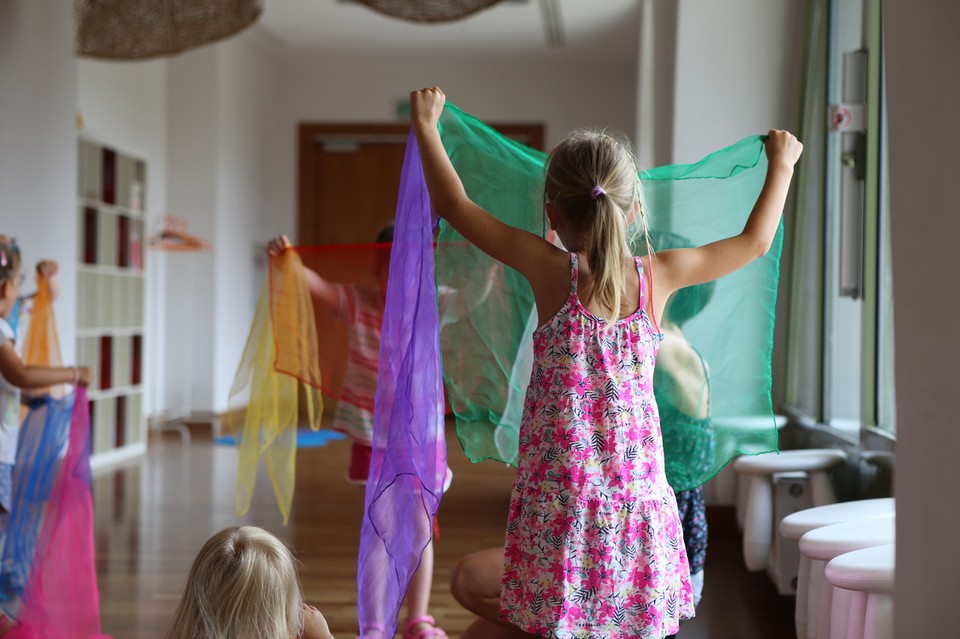 LETNIA STREFA ZABAWY / W krainie tańczących rąk - warsztaty tańca kreatywnego
Type

Education

Place

Bawialnia

Hour

g. 11

Date

9.08.2023

Price

20.00 zł
Prowadzenie: Aleksandra Pasicka
Warsztaty tańca kreatywnego dla dzieci w wieku 3-5 lat. 
 Czy ręce mogą tańczyć? Oczywiście, że mogą i to jak! Jeśli chcesz się przekonać na własnej skórze, to wsiadaj ze mną do Mucholotu i ruszaj w nieznane do Krainy Tańczących Rąk, gdzie nasze ręce nauczą się ruchów płynnych, i miękkich jak fale morskie, ostrych i kanciastych jak nożyczki, radosnych i skocznych jak piłeczki. Wprawimy je w ruch we wszystkie możliwe strony i na wszystkie możliwe sposoby, bawiąc się przy tym wyśmienicie. Zabierz ze sobą wygodny strój, miękkie obuwie (tenisówki lub baletki), czystą wodę do picia i dobry humor.
Dzieci pozostają pod opieką prowadzącej. Liczba miejsc ograniczona.
g.11-11.45 Bawialnia/bilety: 20 zł

_____________
Zdjęcie z warsztatów, na którym znajdują się dzieci podczas zabawy. Trzymają w rękach kolorowe chusty, są odwrócone plecami do obiektywu.