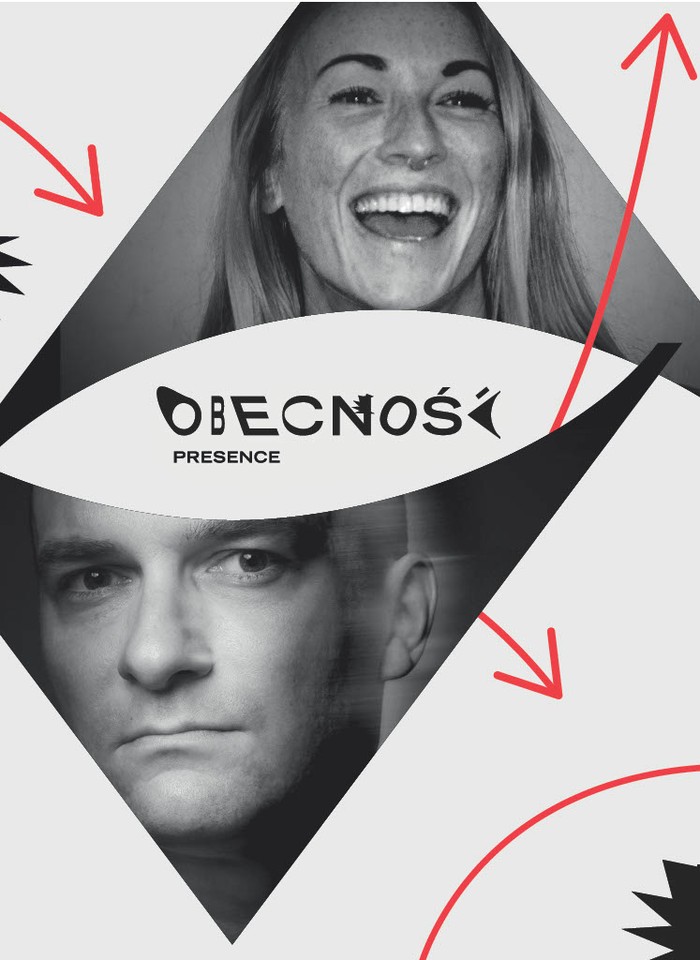 "Moved"– movement and choreography creative laboratory Leading: Maria Terese Engdahl-Høgåsen i Janusz Orlik
Type

Theatre / dance

Place

Laboratorium 1

Hour

g. 12

Date

24.03.2023

Price

25.00 zł
24−26.03.2023 |  12-17 CET (recess included) | Laboratorium 1
tickets: 25 zł (3 days)
During the workshop, we'll provoke an activity in collaborative creation and practice of movement. The work will focus on finding and releasing the creative potential of the participants using alternative tools to create movement as well as choreographic and improvisational practices that will increase the ability to build trust, body awareness, help generating and composing movement.
Artists' choreographic practices are mostly inspired by authentic movement and partner work. During the laboratory we will focus on relation to others and the space.
Please bring comfortable clothes and shoes.
Recommended for: everyone regardless of age, level of experience, condition and disability D_deaf people who want to take part in the workshop, please inform us via e-mail at a.pawlowska@ckzamek.pl until no later than 21.03. – we will provide the presence of a PJM interpreter.
Maria Terese Engdahl-Høgåsen is a Norwegian dancer living with a disability herself. Her work both as a creating artist and as a teacher is centered around working with differently bodied dancers and exploring the opportunities rather than limitations that lie in our differences. Maria is educated from the Norwegian school of sports sciences within the field of sport psychology combined with dance training. She has a background from jazz dance and musical theatre as well as contemporary techniques, but for the past ten years she has been immersing in improvisation, multidisciplinary creations and openly exploring movement from different approaches and perspectives.
Janusz Orlik graduated from Warsaw Ballet School and studied at Brucknerkonservatorium Linz in Austria. His own choreographic works include "Exérèse monobloc", "and thy neighbour as thyself", "Live on stage", "The Rite of Spring", "Mute", "Insight" (Special Award of The Minister of Culture and National Heritage of the Republic of Poland for the best choreography granted as part of the Polish Dance Platform 2014), "Koda (a tribute)" and "III Symfonia" (awarded in the "Competition for a choreographic piece to the music of a Polish composer" organized by the ZAiKS Authors' Association). Since 2002 Janusz has been a regular member of Vincent Dance Theatre (UK). He collaborated with Joanna Leśnierowska, Nigel Charnock, Rosalind Crisp, Isabelle Schad, Ugo Dehaes, Olga Cobos and Peter Mika among others. In 2021 he became a Program Council member of the National Institute of Music and Dance. Janusz delivers movement and choreographic workshops in various venues, dance schools and community centres in Poland and abroad.
 
The performance was produced as part of the performative project entitled "Presence", prepared by the Zamek Culture Centre in cooperation with the Norwegian CODA Oslo International Dance Festival and Warsaw's Teatr 21 thanks to the grant from the Norwegian and EEA Funds.
--
The graphic shows faces of teachers of the workshop.

Projekt "Obecność" korzysta z dotacji w wysokości 290 000,00 euro z Islandii, Liechtensteinu i Norwegii za pośrednictwem funduszy EOG. Wspólnie działamy na rzecz Europy zielonej, konkurencyjnej i sprzyjającej integracji społecznej.