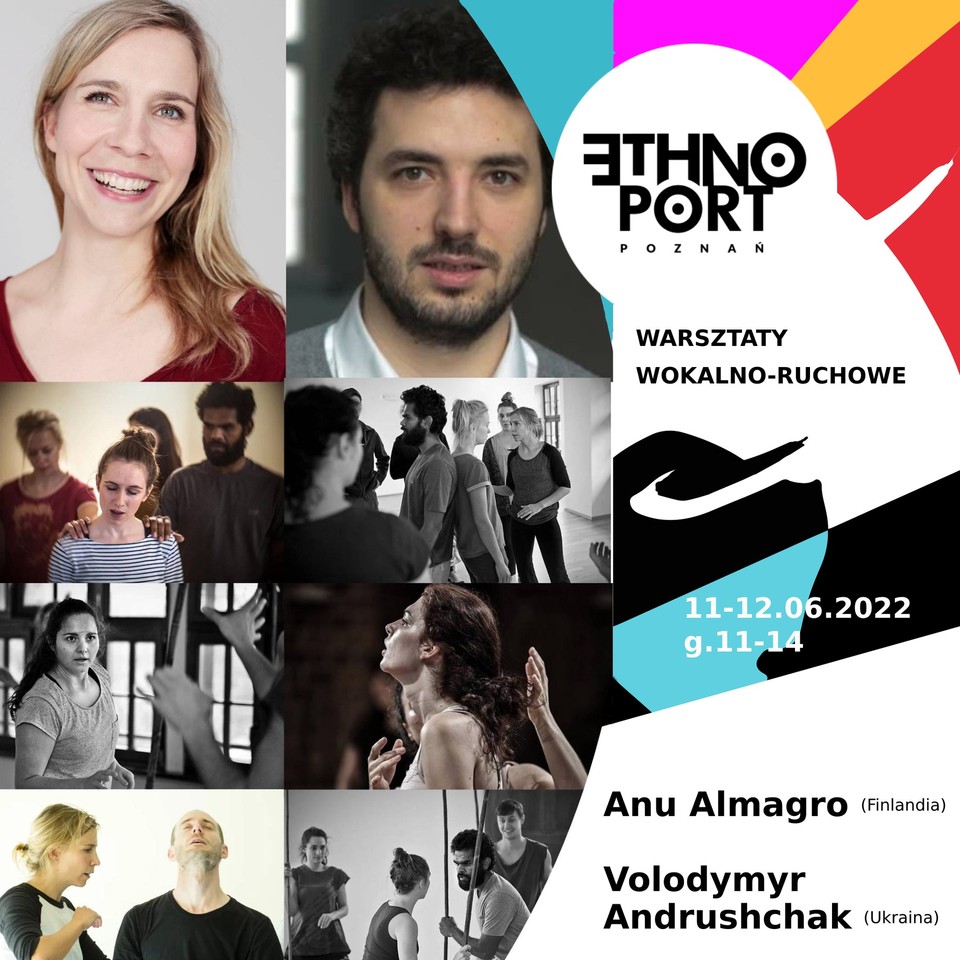 ETHNO PORT 2022: VOICE AND MOVEMENT WORKSHOPS
Type

Education

Place

New Stage

Hour

g. 11 - 14

Date

from 11.06.2022
to 12.06.2022

Price

40.00 zł
The two-day workshop will be run by artists associated, among others, with Wrocław's Song of the Goat Theatre. During the classes, which are divided into two one and a half hour parts, the participants will learn Ukrainian songs together with Volodymyr Andrushchak and then try their movement interpretations under the guidance of Anu Almagro.

Anu Almagro – Finnish actress and director. Since 2007, she has been associated with the Song of the Goat Theatre in Wrocław, where she played, among others, the role of Cordelia in "Songs of Lear," Ophelia in "Hamlet-Commentary" and Antigone in "Antygona – Tryptyk." Currently, she is the artistic director of the musical theatre company "Winged daughters" based at the National Forum of Music in Wrocław.

Volodymyr Andrushchak – Ukrainian baritone, scholarship holder of the "Gaude Polonia" Programme of the Ministry of Culture and National Heritage. He completed his musical studies in Lviv, Katowice and Wrocław, refining and realising his broad interests and skills in the areas of vocal arts and conducting. Since 2017, he has been involved with the Song of the Goat Theatre in Wrocław.