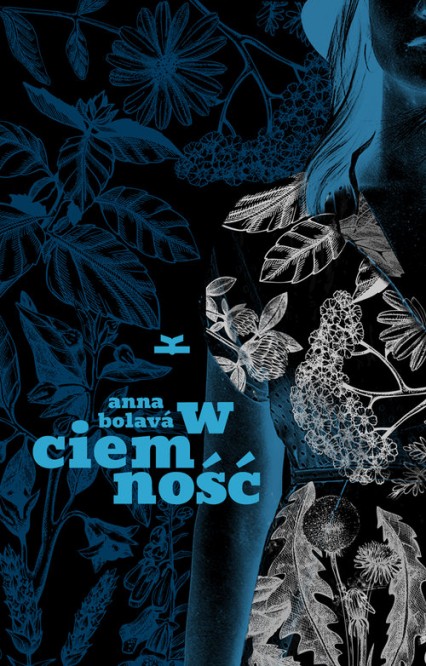 ZAMKOWY KLUB KSIĄŻKI #32 KONIEC ŚWIATA I CO DALEJ? / Spotkanie wokół książki "W ciemność" Anny Bolavy
Type

Literature

Place

Bookowski. Księgarnia w Zamku

Hour

g. 18

Date

12.05.2022

Informations about entries

Wstęp wolny / zgłoszenia udziału w spotkaniu prosimy przesyłać na adres: j.przygonska@ckzamek.pl lub telefonicznie: 61 64 65 290

prowadzenie: Maria Krześlak-Kandziora


Od lutego Zamkowy Klub Książki spotka się wokół literatury pięknej, której istotnymi wątkami są te przyrodnicze. W opowiadaniach i powieściach i jednym poemacie prozą szukamy śladu refleksji nad wpływem przyrody na życie bohaterów, wątków dotykających spraw związanych ze zmianą klimatu oraz idącymi za nią zmianami w relacjach międzyludzkich i społecznych. W lutym czytaliśmy "Samosiejki" Dominiki Słowik, w marcu – "Potop" Salci Hałas, w kwietniu – "Człowieka, który znał mowę węży" Andrusa Kivirhka , w maju, na zakończenie cyklu, rozmawiać będziemy o powieści "W ciemność" Anny Bolavy (12.05.), która 28 maja spotka się z czytelnikami na Festiwalu Fabuły.
"W ciemność" to opowieść o życiu w dusznym postkomunistycznym miasteczku i o kontakcie z przyrodą, która staje się ucieczką, ale również studium rozpadu osobowości. Wszystko, o czym opowiada narratorka, jest jednocześnie przefiltrowane przez zakorzenioną w ludowej, magicznej wizji świata wrażliwość – rośliny, zwierzęta, rzeki, a nawet strychy bywają tu reprezentantami tajemniczych, nadprzyrodzonych sił.
Rytm życia Anny Bartákovej wyznaczają cowtorkowe wizyty w skupie. Zioła, które z pasją zbiera już od dzieciństwa, kontynuując rodzinne tradycje (babcia, za której duchową spadkobierczynię się uważa, słynęła ze swych zielarskich talentów na całą okolicę), stopniowo stają się przedmiotem obsesji, pieczołowicie planowane wyprawy po nie – jedynym sensem i celem życia. [opis wydawcy]
Anna Bolavá (ur. w 1981, własc. Bohumila Adamová) – czeska prozaiczka i poetka. "W ciemność" ("Do tmy", 2015) to prozatorski debiut autorki, która miała już wcześniej na swoim koncie tom poetycki "Czarny rok" ("Černý rok", 2013). Książka spotkała się z ciepłym przyjęciem czytelników i w 2016 roku zdobyła nagrodę Magnesia Litera. Aktualnie pisarka pracuje nad nową powieścią.
---- 
Okładka książki "W ciemność" Anny Bolavy. Na czarnym tle biało-niebieski roślinny ornament, u dołu obrazu błekitną czcionką tytuł książki oraz imię i nazwisko autorki.