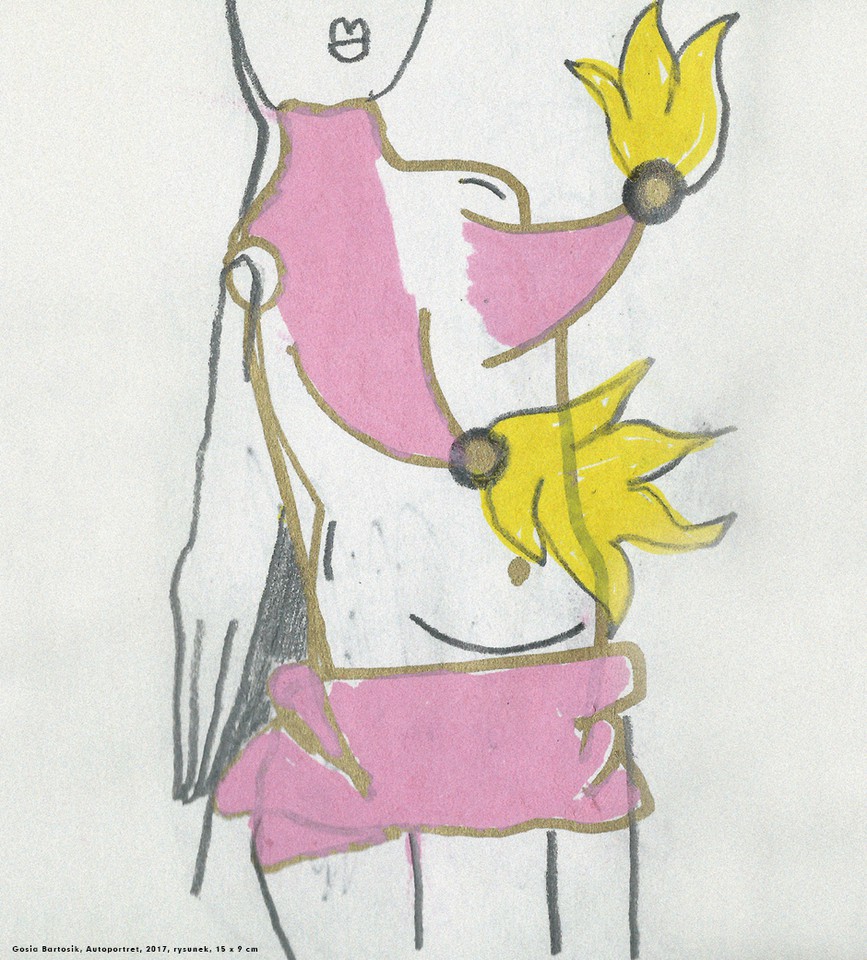 GOSIA BARTOSIK New Women Order ‒ Women's Art, Communities and Revolutions in the 21st Century
Type

Artist in residence

Place

Hol Balkonowy

Hour

g. 18.30

Date

5.04.2017

part of the ARTISTS-IN-RESIDENCE programme at CK ZAMEK

lecture by Anna Adamowicz: Revolution is a woman.


The project by Gosia Bartosik addresses subjectivity and objectivity of women in art. For that end, the artists uses the examples of several eminent figures from history, as well as relies on an analysis of the contemporary world of female artists and her own experience. The artist will attempt to answer questions about the place, belonging, justice and agency of feminized creative work. The project includes lectures, workshops and open-studio meetings with the artist.