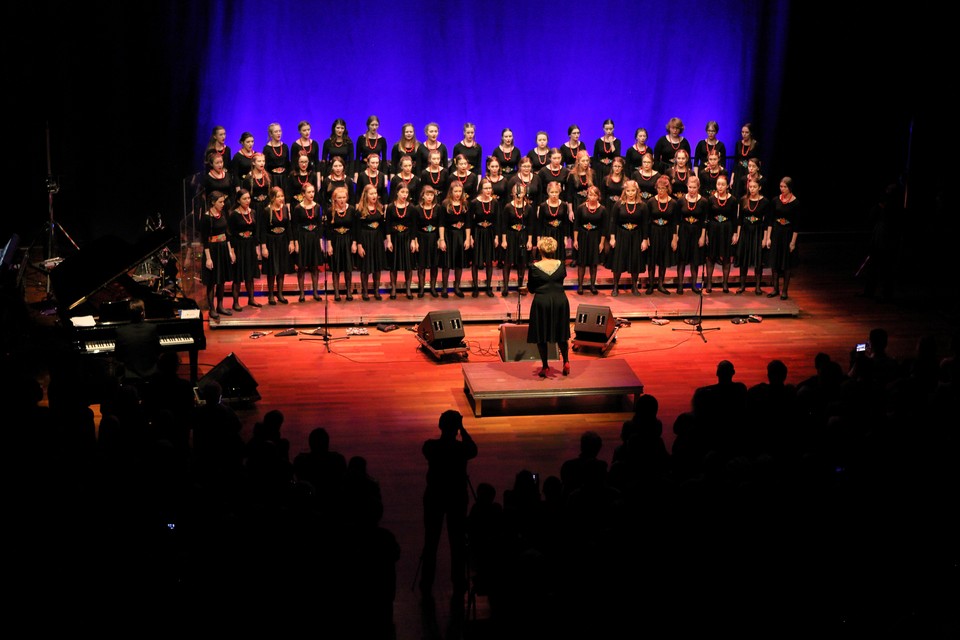 SKOWRONKI zwycięzcami \ 8. edycji Plebiscytu IKS-a \ i portalu Kulturapoznan.pl!
Type

Music

Place

przestrzenie CK ZAMEK

Hour

g. 9

Date

29.10.2020

Czytelnicy IKS-a i portalu Kulturapoznan.pl wybierali Człowieka kultury i Wydarzenie kulturalne przełomu 2019/2020. Nowością w plebiscycie została trzecia, dodatkowa kategoria: Wydarzenie kulturalne online.
Miło nam poinformować, że Chór Dziewczęcy SKOWRONKI zwyciężył w tegorocznej,  edycji Plebiscytu, w kategorii wydarzenie kulturalne online! Projekt Virtual International Choral Project of The Vox Mundi Festival, pod przewodnictwem Alicji Szelugi zyskał 247 głosów w głosowaniu i tym samym zdobył pierwsze miejsce. Chór składał się z ponad 200 śpiewaków z całego świata.

Wirtualny projekt z 21 maja był odpowiedzią na to, że Międzynarodowy Festiwal Chóralny Vox Mundi w rumuńskiej Timişoarze  nie mógł się odbyć  w tradycyjnej formie z powodu epidemii koronawirusa. W ten sposób, dzięki znakomitej koordynacji i zaangażowaniu muzyków z całego świata, utwór Johna Ruttera For The Beauty of The Earth został wykonany online (!) przez... 213 chórzystów z dziewięciu chórów z Australii i Europy. Wśród nich znalazł się poznański Chór Dziewczęcy Skowronki. Realizatorem projektu była Camelia Mingasson - prezes fundacji Kratima, organizatora Międzynarodowego Festiwalu Chóralnego Vox Mundi, natomiast zaszczytna rola pokierowania ogromnym wirtualnym chórem przypadła Alicji Szeludze, która od 1991 roku jest dyrygentem Chóru Skowronki.
Gratulujemy!
--
Zdjęcie Chóru Dziewczęcego SKOWRONKI podczas koncertu w Sali Wielkiej. Chórzystki są ubrane równo w czarne sukienki do kolan, zdobione ludowymi pasami w talii. Chórem dyryguje Alicja Szeluga.