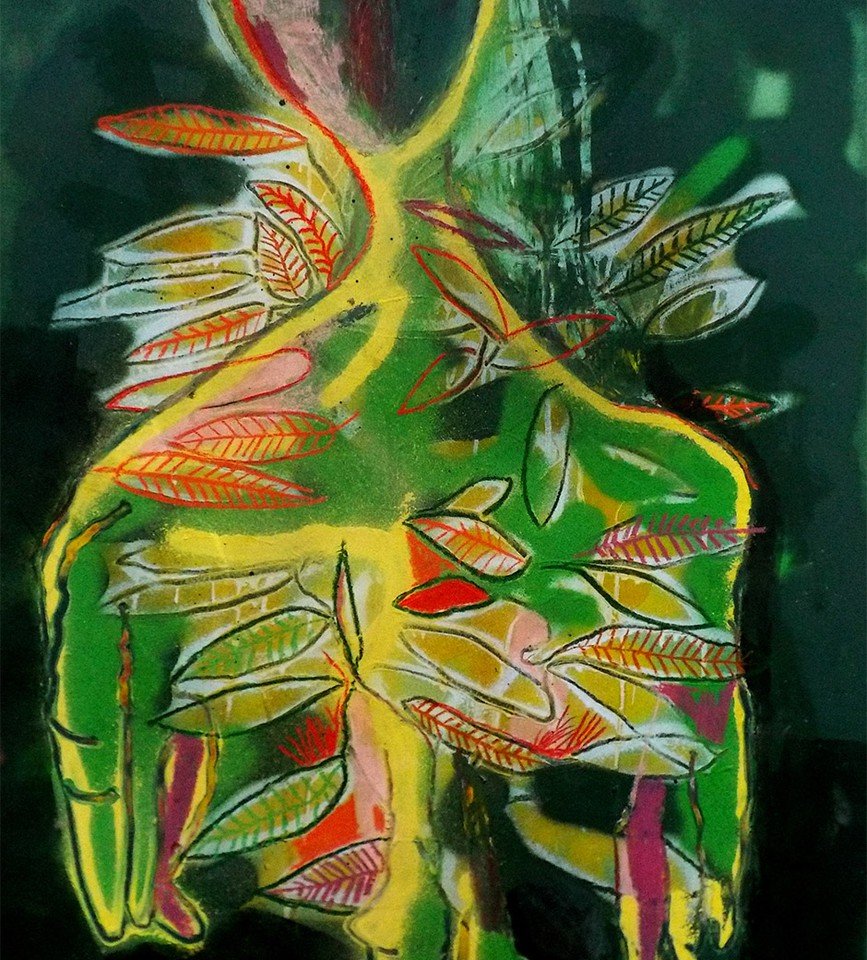 REZYDENCI W REZYDENCJI \ "Skok w dzieciństwo"
Type

Artist in residence

Place

Hol Balkonowy

Hour

g. 18

Date

26.07.2017

Konwent ekofeministyczny  "Skok w dzieciństwo"

prowadzenie: Ola Juchacz
W poszukiwaniu ekofeminizmów cofam się w czasie i w przestrzeni: mieszkam znowu w Stargardzie, w mieście łąk i parków, podwórek pełnych dziwnych krzaków, zwierząt podejrzewanych o wściekliznę, dziewczęcych wróżb bazgranych kredą na chodniku. Wygrzebuję z szafy wszystkie numery Witcha, docieram do niejednoznacznych postaw bohaterek Disneya, rozmyślam nad seksualnością i jej świadomością w tak młodym wieku. Kim byłam, kim chciałam być, komu i czego zazdrościłam, co przepełniało mnie wstrętem, z kim nigdy nie zbiłabym piątki. Chcę Was zabrać z powrotem w lata 90-te, w których dorastałyśmy_liśmy i w których budziła się w nas świadomość pokoleniowa: przesiąknięta godzinami spędzanymi na świeżym powietrzu, uwalana błotem, naznaczona babim latem i nasionkami mleczy. W świadomości opozycji tej niewinności względem arugmentów siły wykorzystywanych obecnie, dostrzegam szansę na spotkanie ze sobą, drugim stworzeniem, ekosystemem jakim jest dla mnie stan skupienia nazywany Planetą Ziemia.

To nie wykład ani warsztat. To forma spotkania, w ramach którego chcę podzielić się swoją metodologią badań nad popkulturą: skanowania jej retrospektywnie. Wierzę, że to co popowe ma wiele pod powierzchnią, dzieli sie treściami ważnymi i wielkimi w swojej ulotności. Ujawnia przemiany społeczne, obnaża ludzkie postawy, dobija się do podświadomości wspólnotowej jaźni. Zapraszam Was przed projektor, zapraszam do wzięcia swoich artefaktów dzieciństwa_dziewczyństwa_chłopięctwa. Zapraszam do zastanowienia dlaczego kochamy przyrodę, dlaczego martwimy się o Puszczę, dlaczego nie jemy mięsa i nie nosimy skóry. Chcę, żebyśmy wspólnie stworzyli mentalną mapę tego, dlaczego nasze wybory nie są przypadkowe, aktywizmy ze sobą powiązane. Dlaczego jesteśmy siatką z decyzji, które codziennie podejmujemy i jak bardzo jest to zakorzenione w pierwszych, życiowych doświadczeniach.